In November 2021, the President of the Republic of Uzbekistan initiated the agricultural machinery cluster, which aimed to optimize the capacities of five machine-building enterprises and create a full-cycle system based on Chirchiq Agricultural Machinery Plant. This included constructing new structures with a total area of 38,000 square meters and refurbishing more than 35,000 square meters of existing buildings.
The cluster has the potential to manufacture 15,000 tractors, trailers, and other equipment annually. This has provided jobs for 1,000 people. Additionally, it has made possible cooperation between industry enterprises, reducing costs and production expenses.
Recently, the first domestically produced item – a universal tractor – was released in the cluster. President Shavkat Mirziyoyev inspected the first vehicles.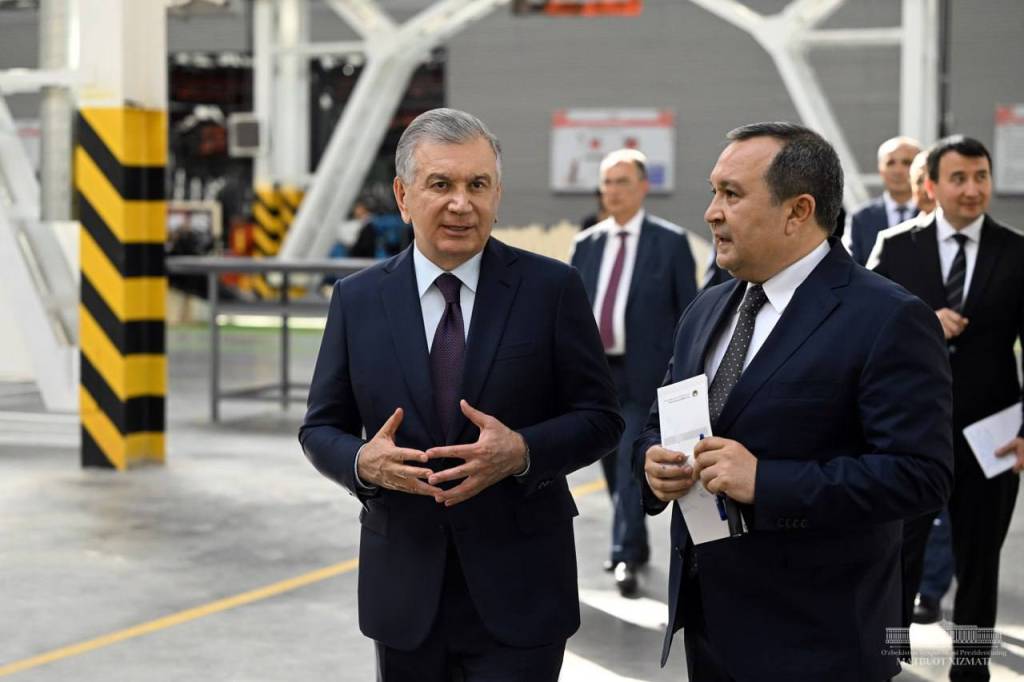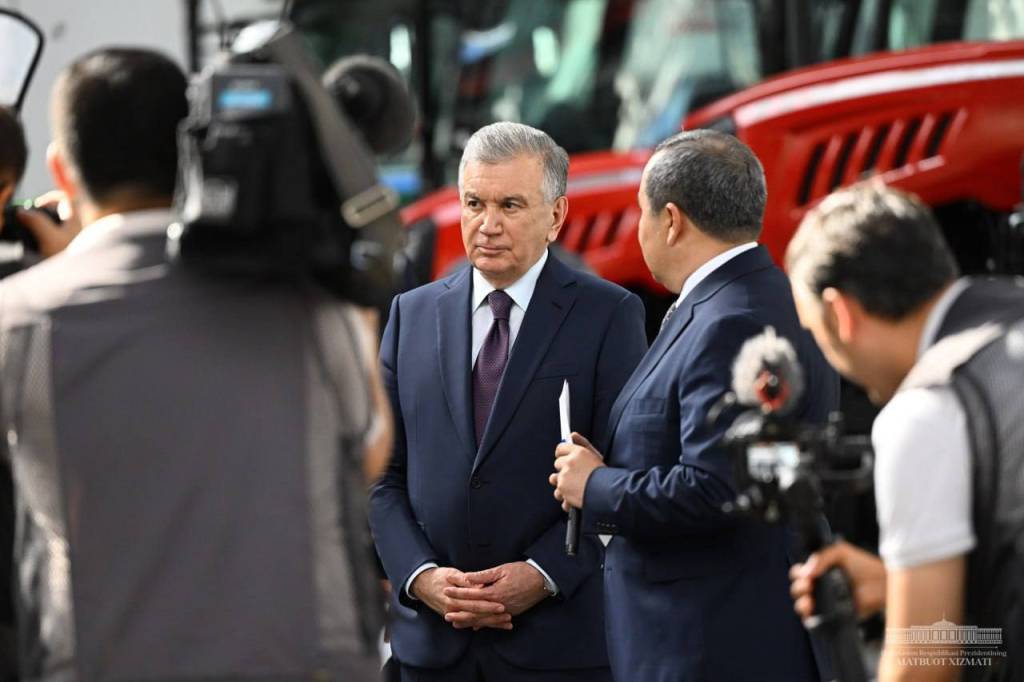 The production of a combine harvester is also being launched. The President highlighted the significance of continuing work in this area, localizing imported products, and involving the private sector in the process.
"Agriculture has a high demand for machinery. We need reasonably priced, domestic, and economical equipment. This requires work on localization and prime cost. If we don't provide dehkans with inexpensive equipment, there won't be any interest", Shavkat Mirziyoyev said.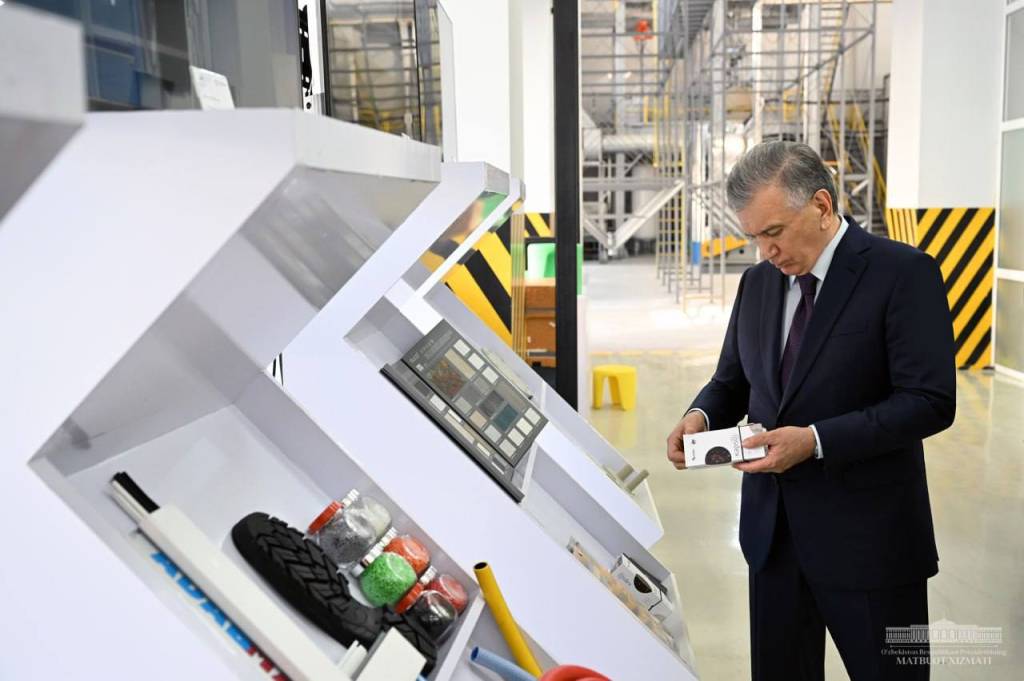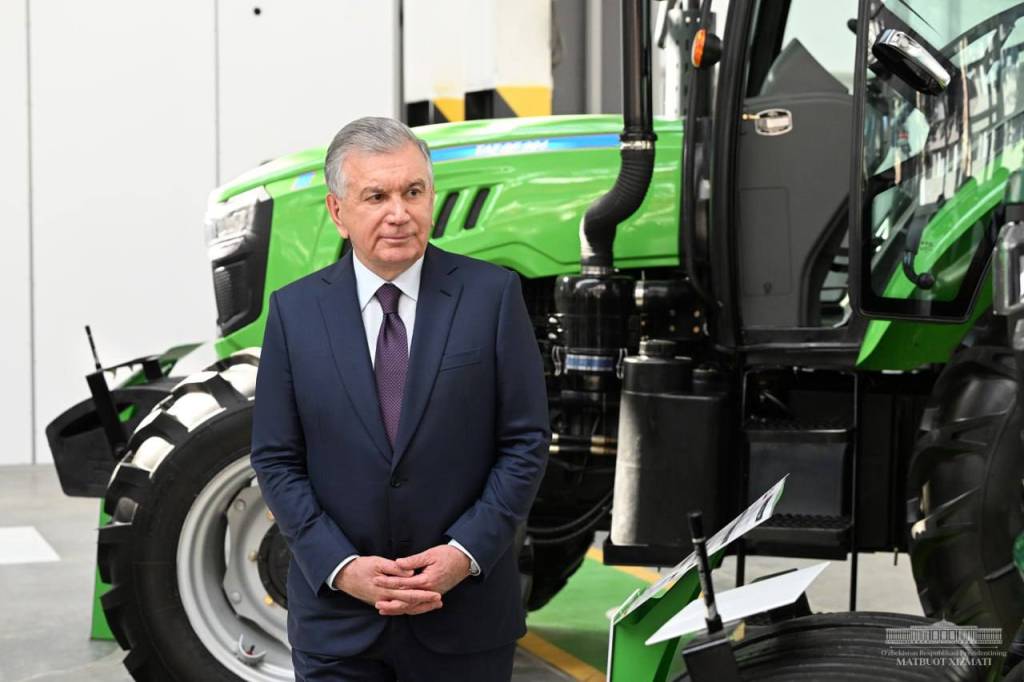 The Head of state emphasized the importance of technical maintenance of equipment.
He also stressed the need to create service centers and provide quality service, just like in Tashkent region, and to train young people to repair equipment at no cost.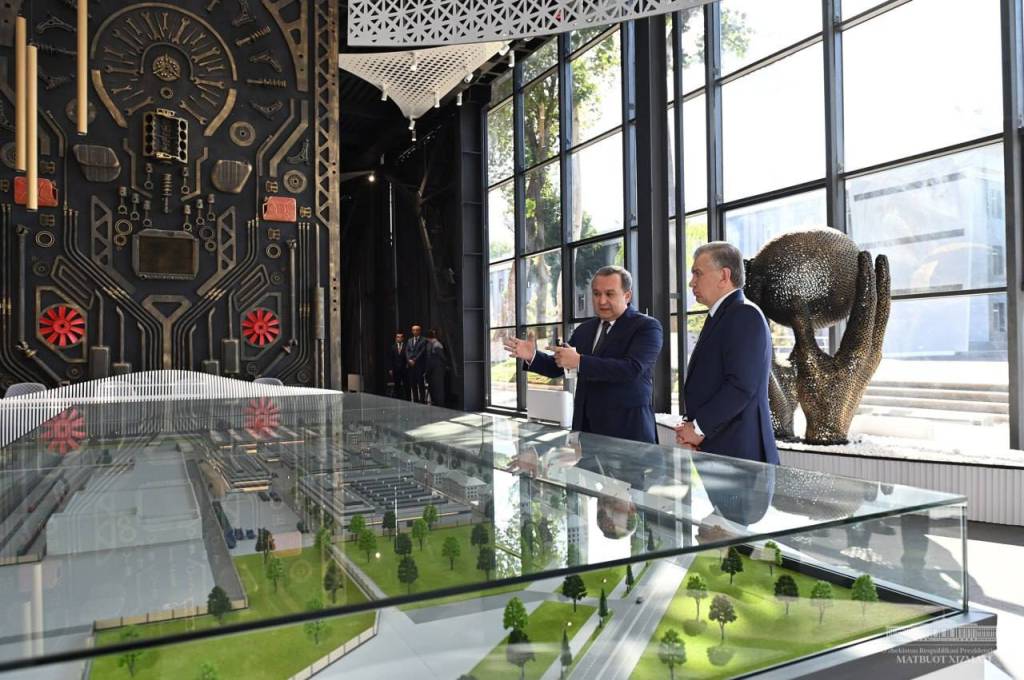 Particular attention is paid to integrating science and production in the cluster, and a modern scientific center has been established. In collaboration with educational centers of German and Swedish companies, the training of specialists in continuous dual education has been implemented. At the same time, students of higher education institutions are consolidating their internships in the cluster.
The President inspected the samples of products and spoke with specialists.
"At present, in clusters, the volume of machine cotton harvesting is close to 50 percent. During the first six months of this year, we exported more than 550 million fruits and vegetables, and we are aiming to increase it to 2-3 billion. There are also many projects in all branches of agriculture. They need high-quality, affordable equipment to increase productivity and facilitate people's work", the President noted.
Special attention in the cluster is paid to using alternative energy sources. In particular, solar panels are installed on an area of 20,000 square meters. This can cover up to 30 percent of the cluster's electricity needs.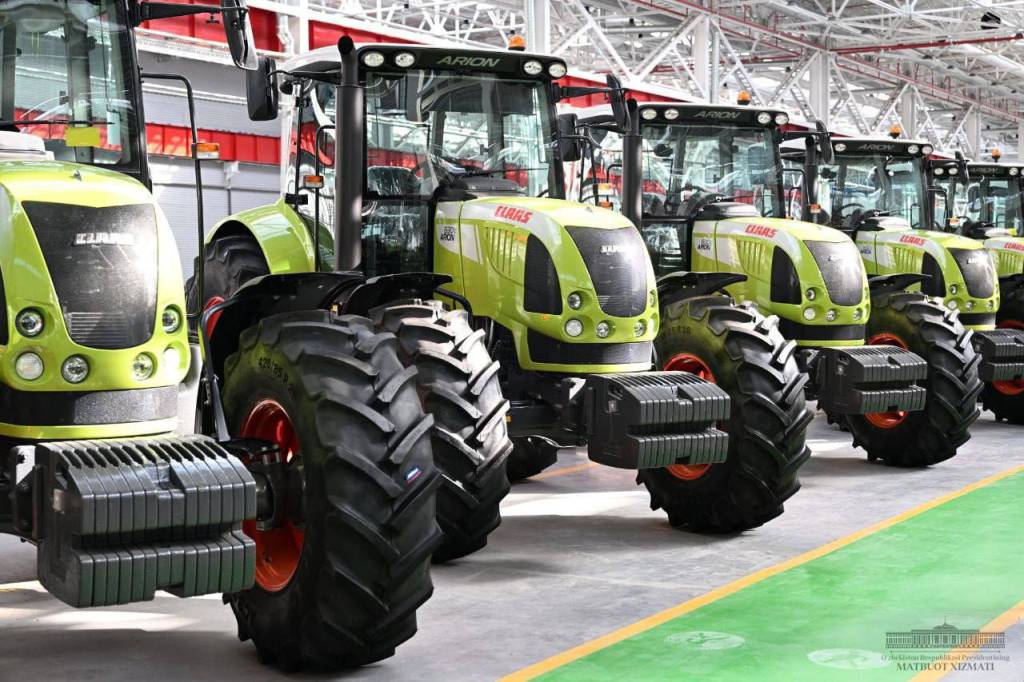 UzA