President Shavkat Mirziyoyev's visit to Tashkent Region has resulted in the commencement of several industrial enterprises and social facilities.
One of the 10 new facilities is Tashkent Cotton Textile LLC, which is part of the TST Cluster cotton-textile cluster located in Quyichirchiq district. This modern textile complex is a significant investment project with a total cost of 235 million euros. The first stage of the complex, which consists of five factories, has been funded with 112 million euros, a spinning mill has been built, and 1,100 new jobs have been created.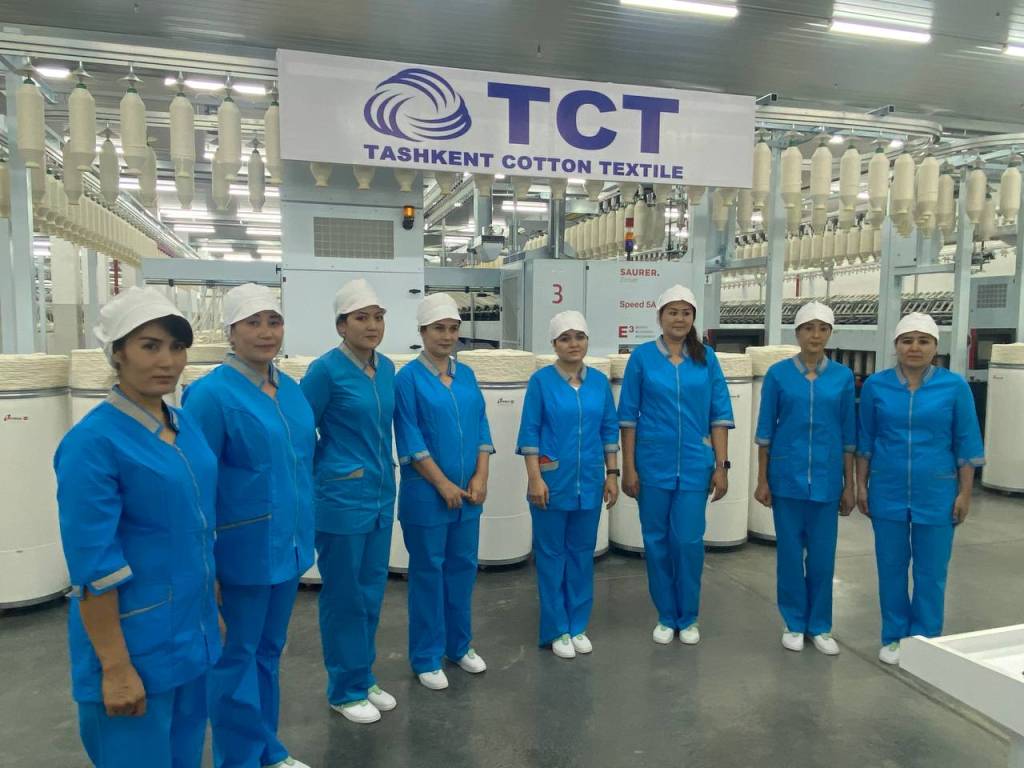 "At the initiative of the President, the cluster method has been implemented in the agricultural sector and has quickly become a driving force of the industry", said Senator Murtazo Rakhmatov, Chairman of the Association of Cotton and Textile Clusters of Uzbekistan. – The introduction of this innovative structure has resulted in the creation of modern manufacturing enterprises in rural areas and thousands of new jobs. This ensures the employment of the local population and increases the export potential of the region.
Home Textile is a company that specializes in the production of home textiles. Its annual capacity is 33 thousand tons of various types of yarn. It is expected that part of the products will be exported to European countries, with a total value of $75 million.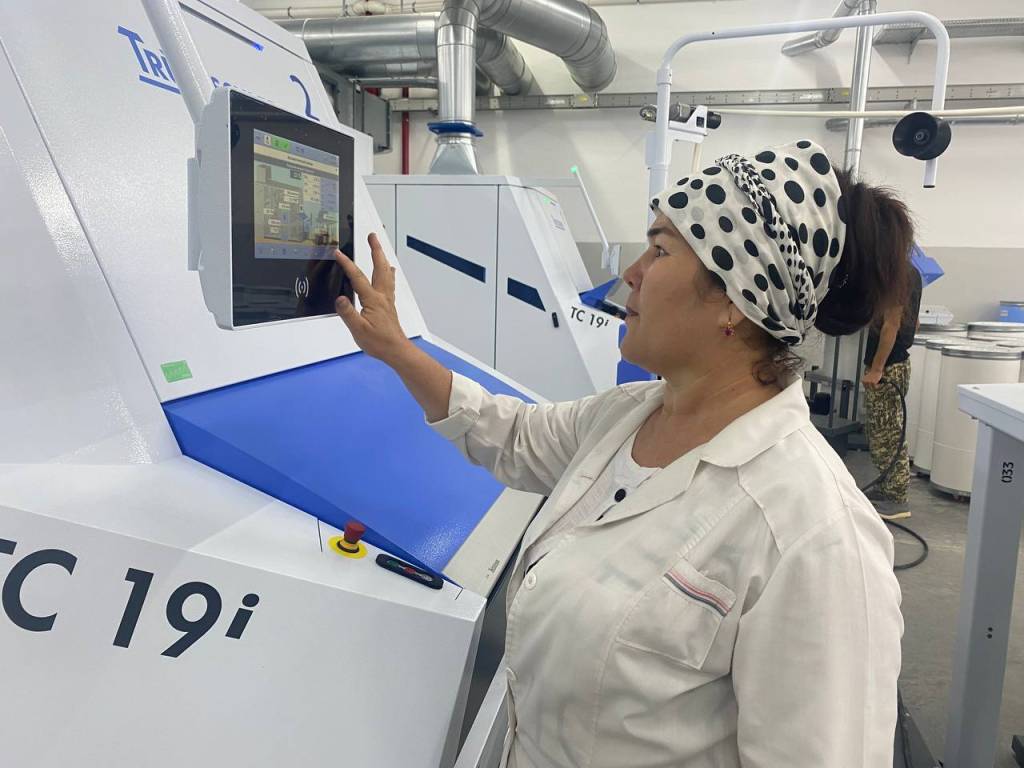 "The spinning factory is equipped with the latest models of technological equipment and machine tools imported from Germany, Türkiye, Switzerland, and Italy", said Akbarkhon Bakhramov, head of Tashkent Cotton Textile LLC. – The production of competitive products for the world market has been established, resulting in a growing demand for these products abroad.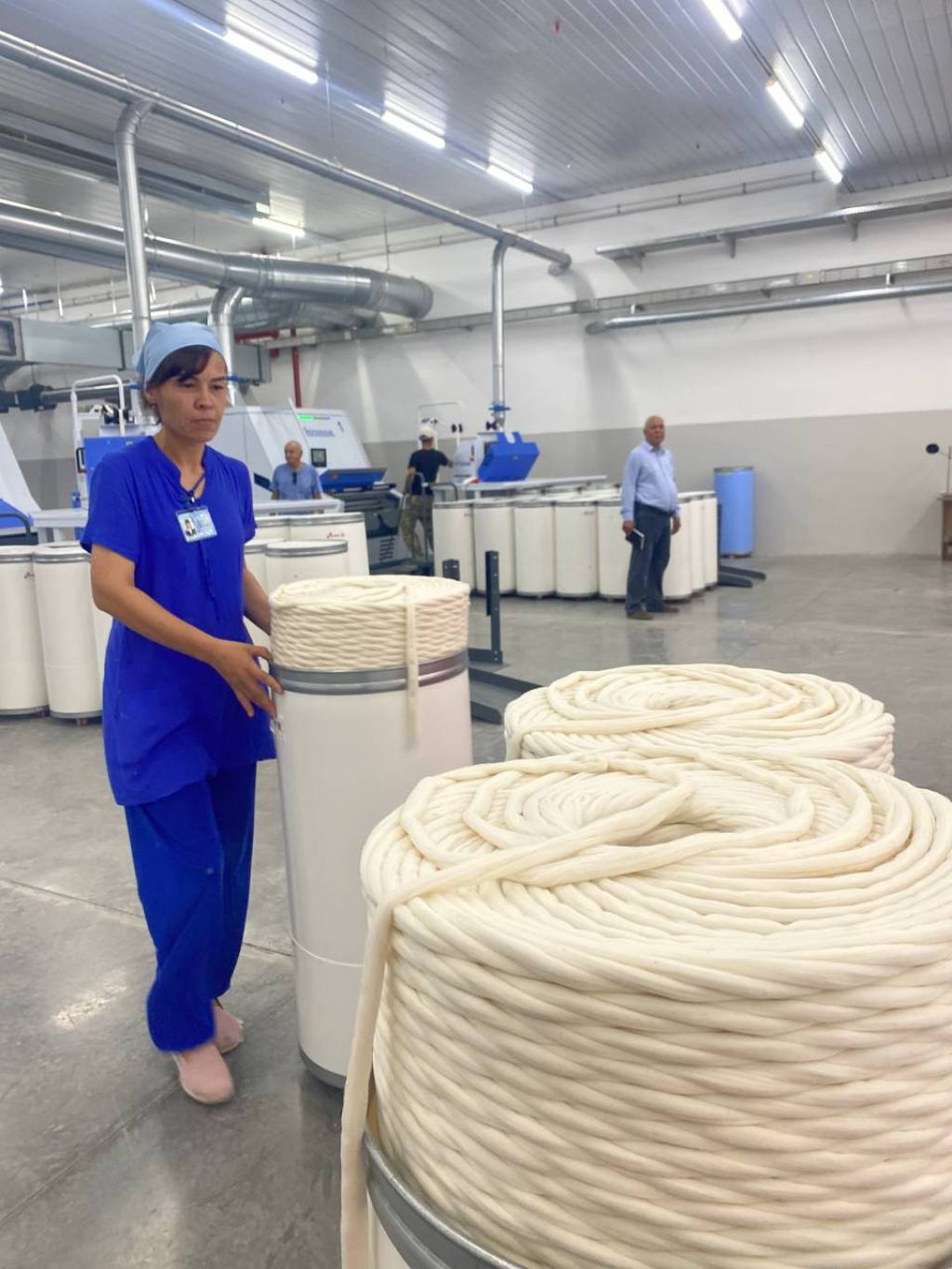 It should be noted that the enterprise, which occupies an area of 41 hectares, plans to expand its operations beyond yarn production. A whole chain will be created in the future – from the deep processing of cotton fiber to manufacturing textile and clothing products. The project's second stage will be launched shortly, and dyeing, weaving, and clothing factories will begin to operate. They will produce textile products necessary for everyday life and a new range of fabrics for curtains and tablecloths.
Once the project is running at full capacity, the number of jobs created will be 4,610. These jobs will be offered to young people and women from "Mingchinor" mahalla of Quyichirchiq district, where the cluster enterprise operates.
Said Rakhmonov