A group headed by the Chairperson of the Senate of the Oliy Majlis of the Republic of Uzbekistan Tanzila Narbayeva is on an official trip to France.
The Chairperson of the Senate Tanzila Narbayeva held talks with the Deputy CEO of the French Development Agency (Agence Française de Développement, AFD) Bertrand Walckenaer.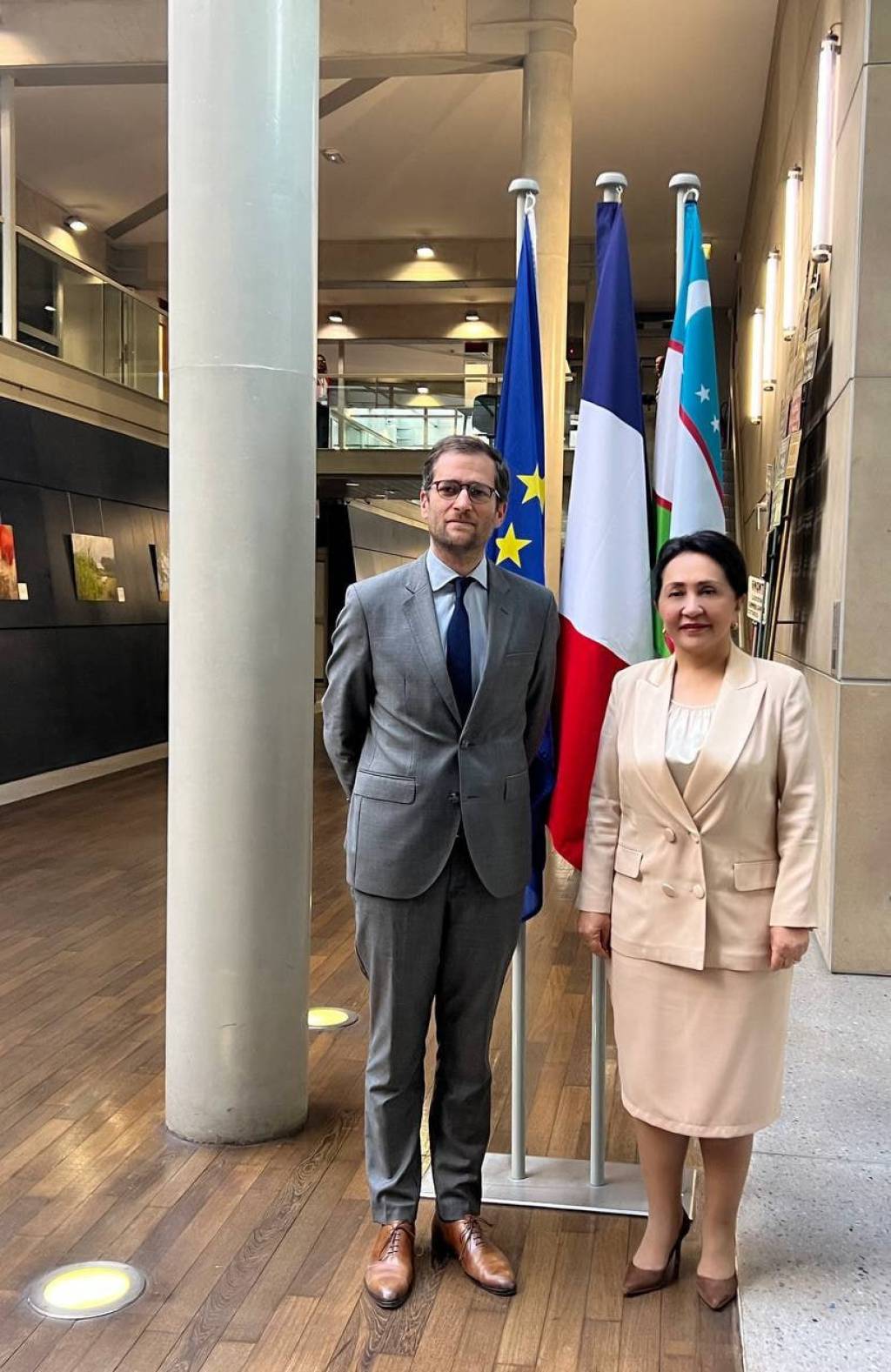 Bertrand Walckenaer noted the start of a qualitatively new stage of bilateral cooperation, the foundation of which was laid during the official visit of the President of Uzbekistan to France in November 2022.
"AFD fully supports the Development Strategy of New Uzbekistan and is in line with the Agency's mission aimed at guaranteeing the nation's economic, social, and environmental development", Bertrand Walckenaer said.
During the discussions, the head of the Agency expressed his willingness to keep on actively participating in the ongoing reforms in Uzbekistan by carrying out the necessary projects and programs.
Following the meeting, the parties agreed on the need to examine the issues of drawing in AFD funds for implementing environmental innovation projects to introduce energy and water-saving technologies in Karakalpakstan, develop agriculture, and protect the environment.
The Chairperson of the Senate of the Republic of Uzbekistan Tanzila Narbayeva also met with the President of the French Senate Gérard Larcher.
The parties discussed further development of ties between the two countries, including strengthening inter-parliamentary cooperation.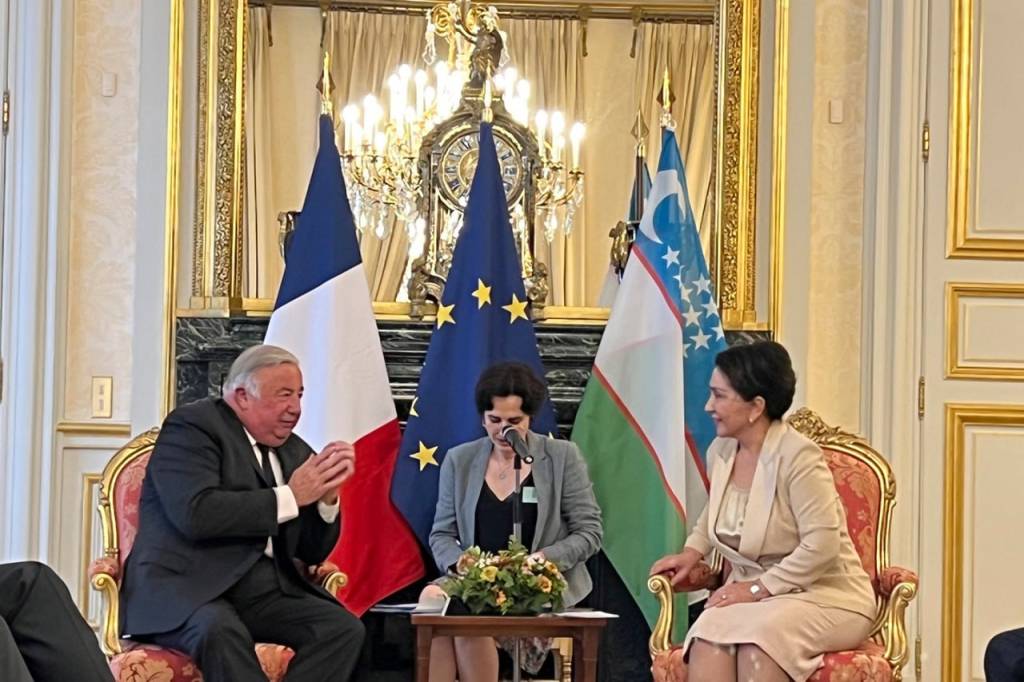 Focusing on France's interest in Uzbekistan, Gérard Larcher noted: "Uzbekistan is the state of the region with the largest population, the core of Central Asia. We consider your country to be the center of harmony and stability in the area".
An agreement was reached on constructive cooperation in establishing relations between the local authorities of France and Uzbekistan, exchanging experience in lawmaking, implementing joint projects to achieve the SDGs, in green economy, the fight against corruption, and ensuring gender equality.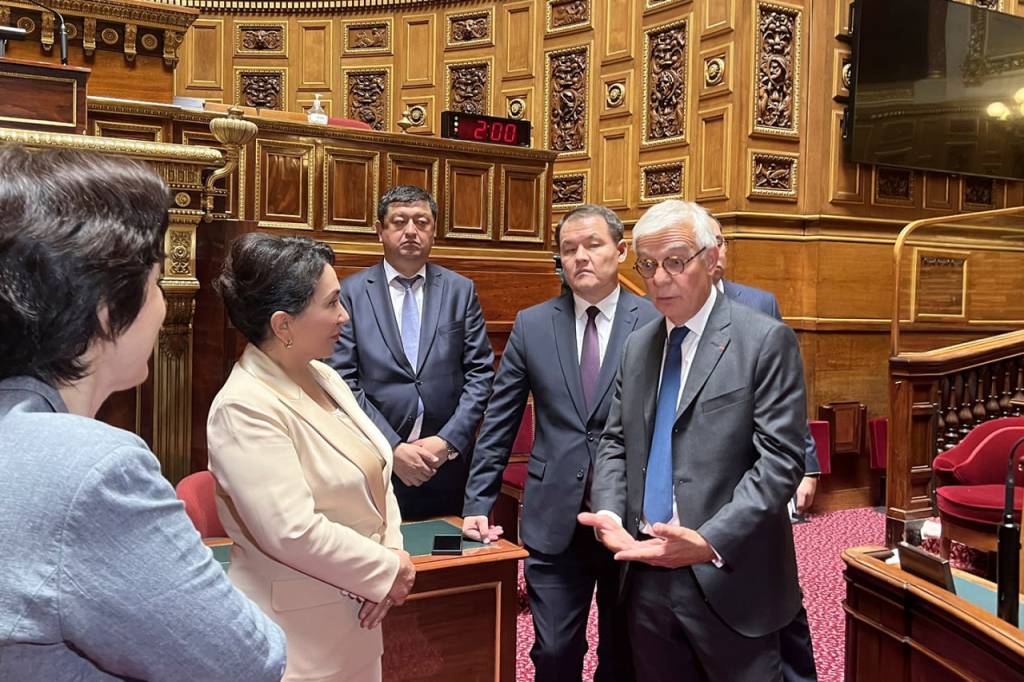 Norgul Abduraimova, UzA