The Media Camp 2023, an event hosted by the National Media Association of Uzbekistan, France 24, TRT TV channels, and UNICEF, has come to an end. During the program, the members of the association had the chance to enhance their practical and theoretical knowledge in information, analytical, and entertainment program production with the help of experienced journalists from France and Türkiye, as well as UNICEF specialists and domestic representatives from the media sector.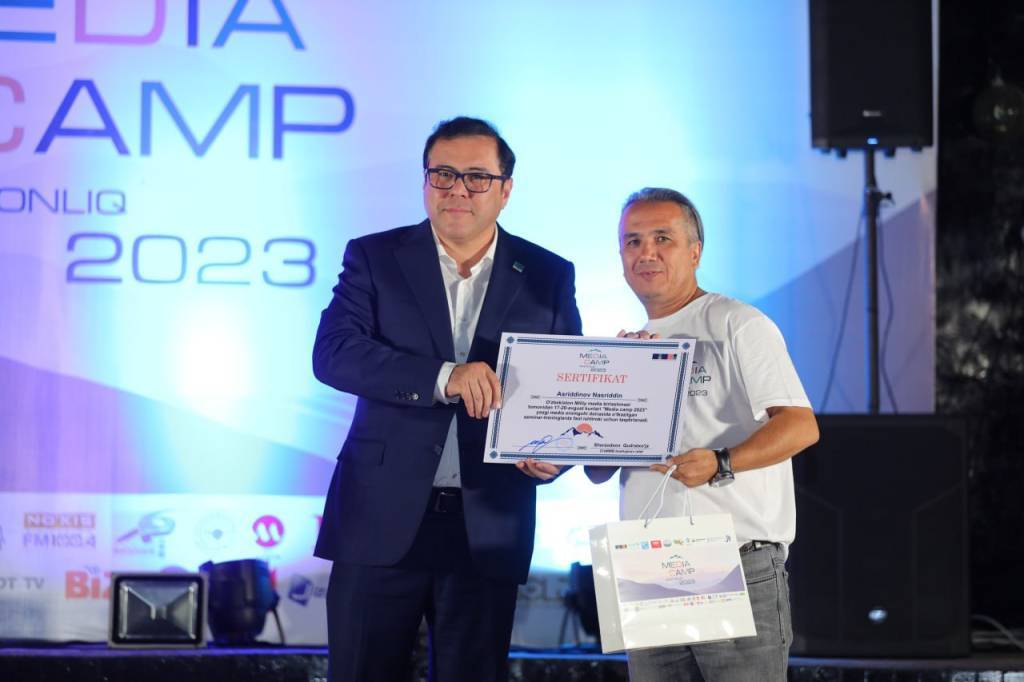 The journalists also found time to enjoy music, entertainment programs, and sports activities. At the end of the camp, they received certificates and souvenirs.
The Media Camp was held in the Ugam recreation area in the Bostanlyk district of Tashkent region. Over 100 creative and technical workers participated in the event.
UzA