President Shavkat Mirziyoyev visited the Khastimom mahalla in Almazar district of Tashkent city.
More than 1.5 thousand people reside in the mahalla. Most of the families are engaged in handicrafts and commerce.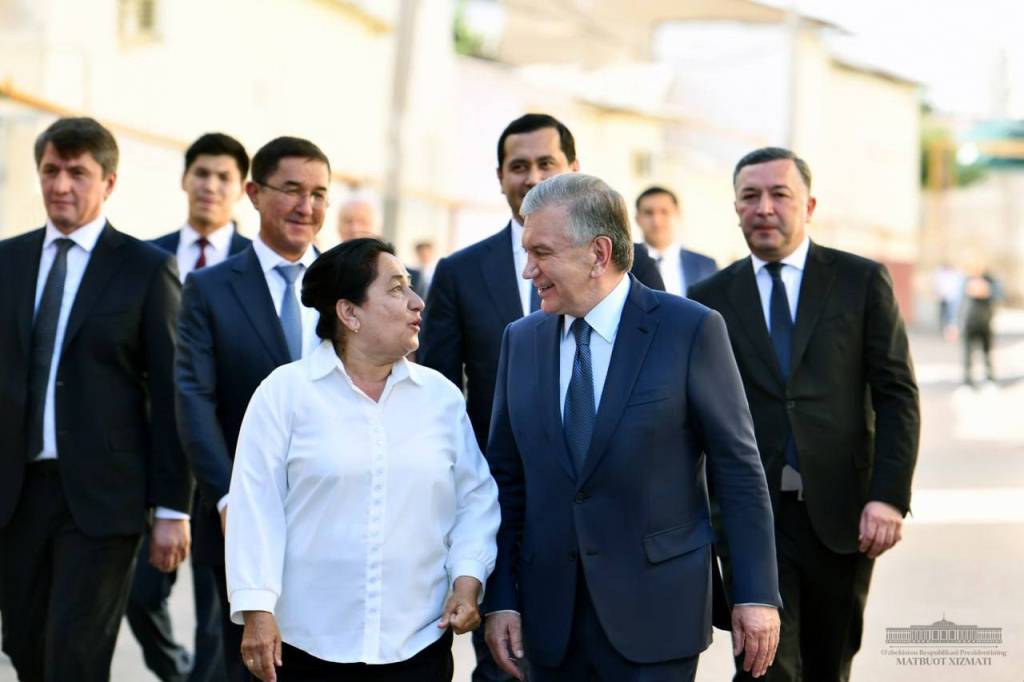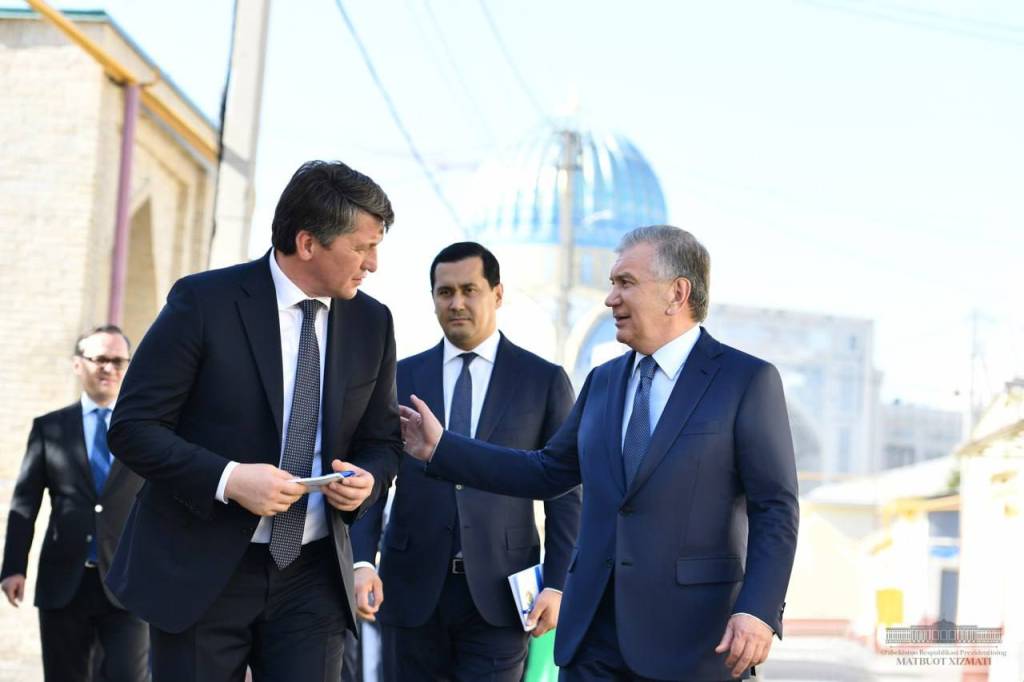 The Head of state became familiar with the house conditions and conversed with the inhabitants. Representatives of the elderly generation talked about life in the mahalla and recited a prayer asking for peace and serenity in the nation and people's welfare.
As is known, in all regions of our country, the programs "Prosperous Mahalla" and "Prosperous Village" are being implemented within the framework of which roads and engineering networks are being upgraded. And in this mahalla, it is planned to improve the infrastructure based on the "Prosperous Home" program.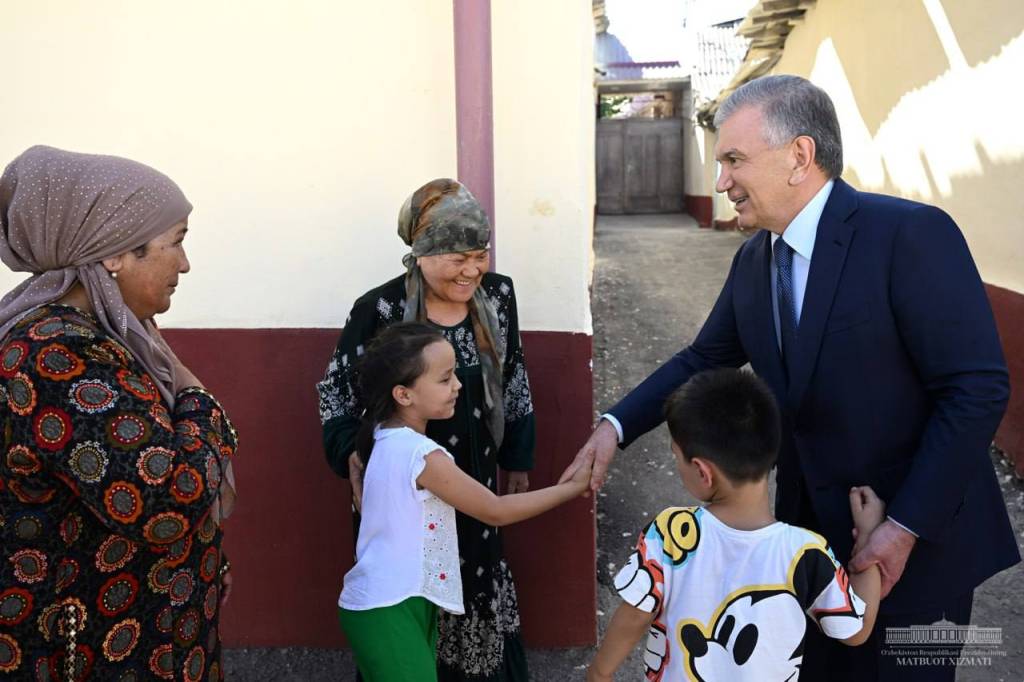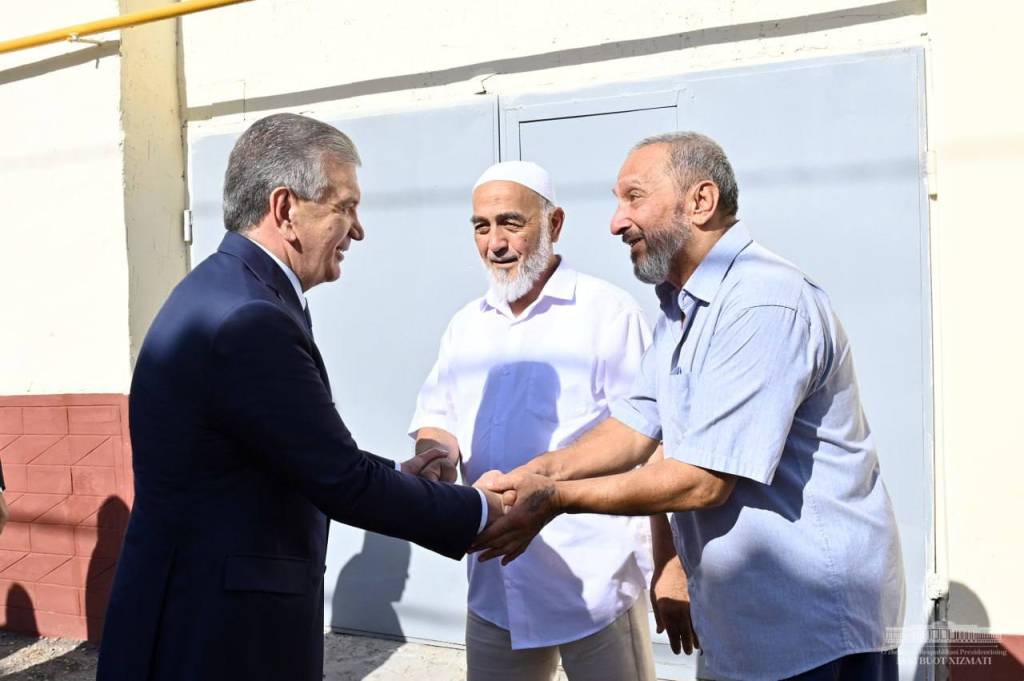 "Our goal and duty are to provide adequate living conditions for every person", the President said.
The Head of state inspected the handicraft workshop and a small exhibition organized in the mahalla. Responsible persons were instructed to expand the self-employment of the population and organize trade and service centers for tourists.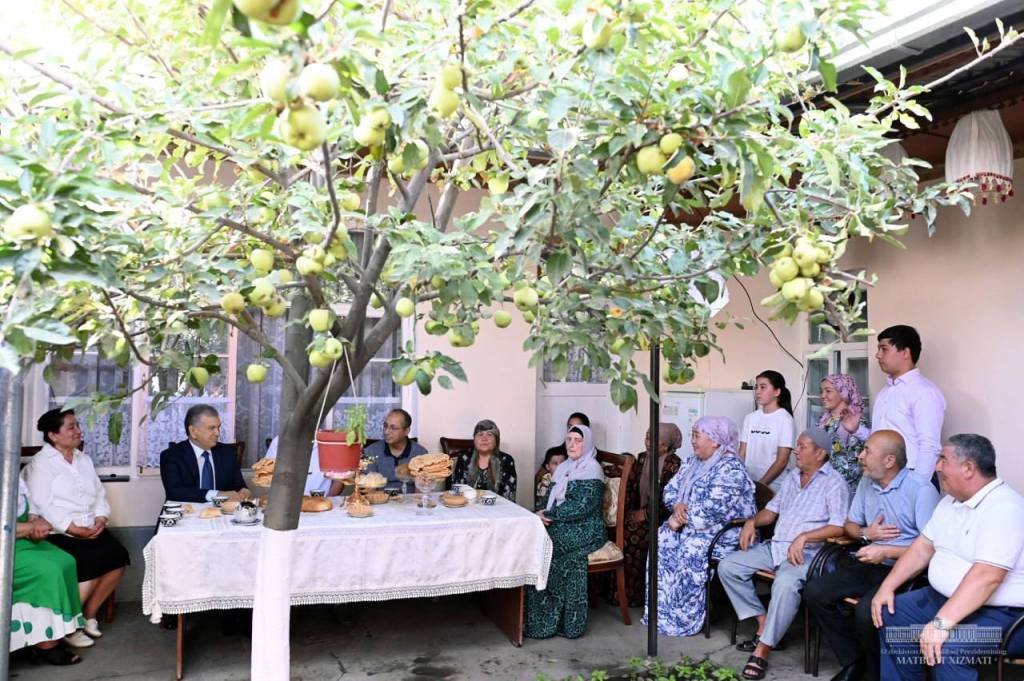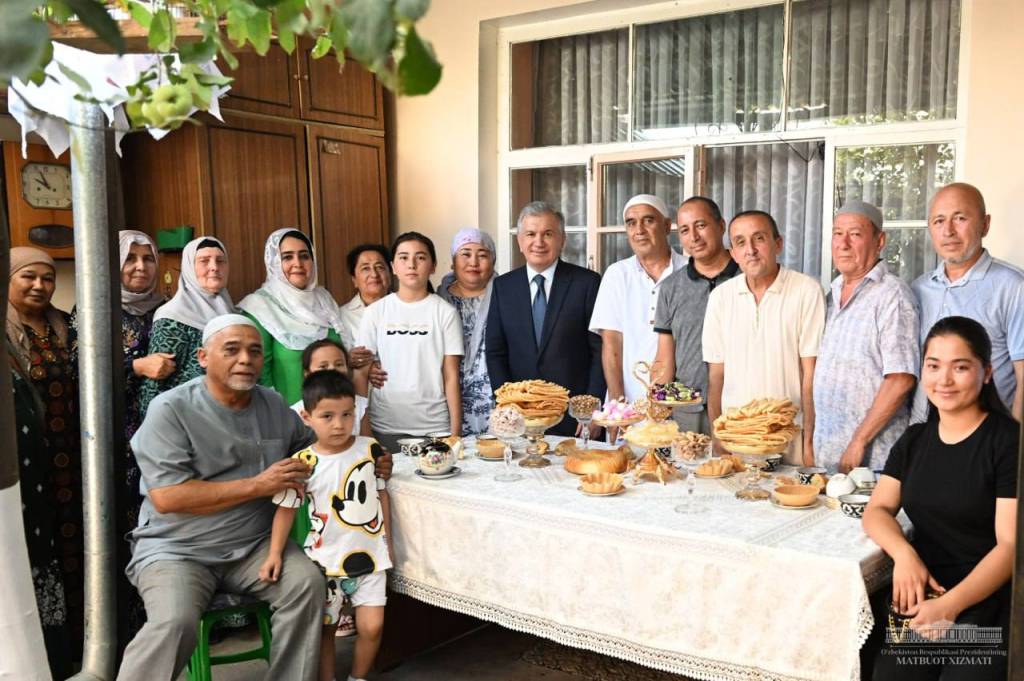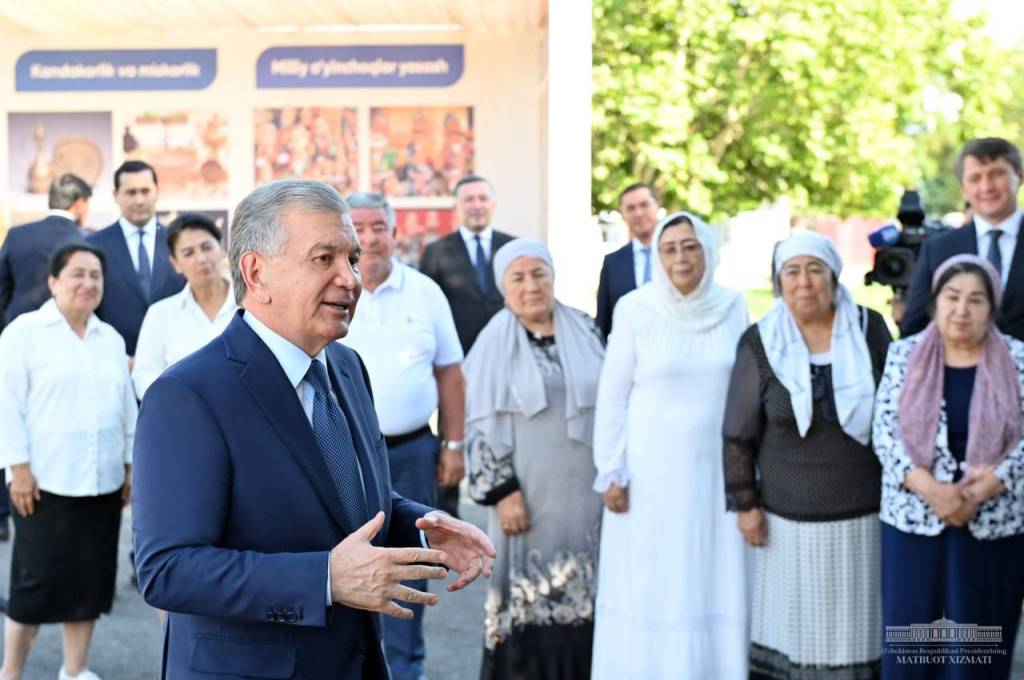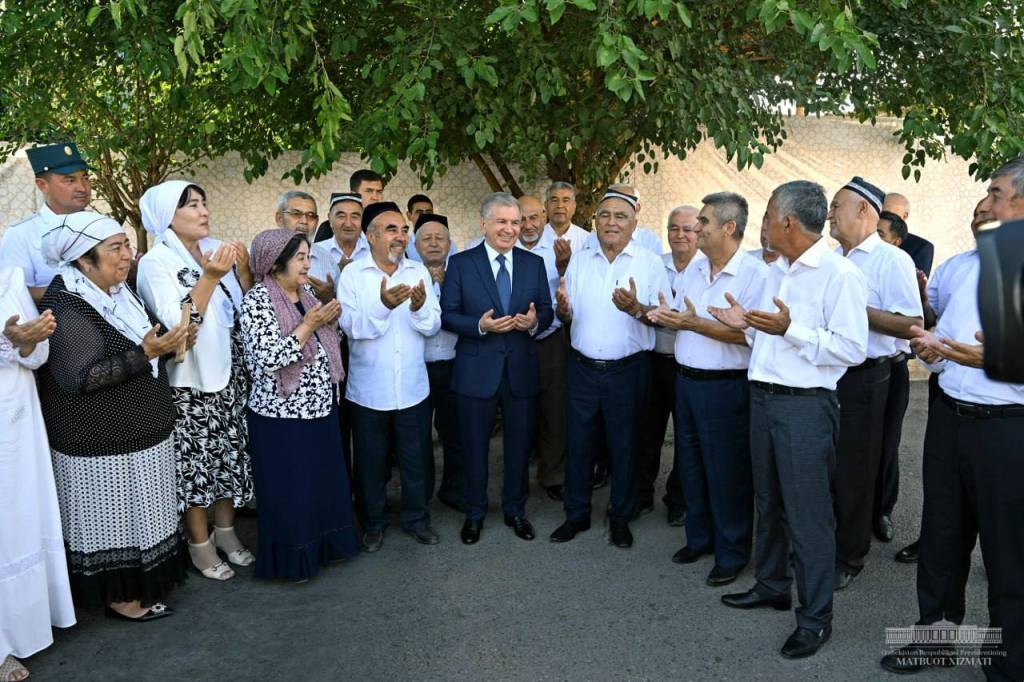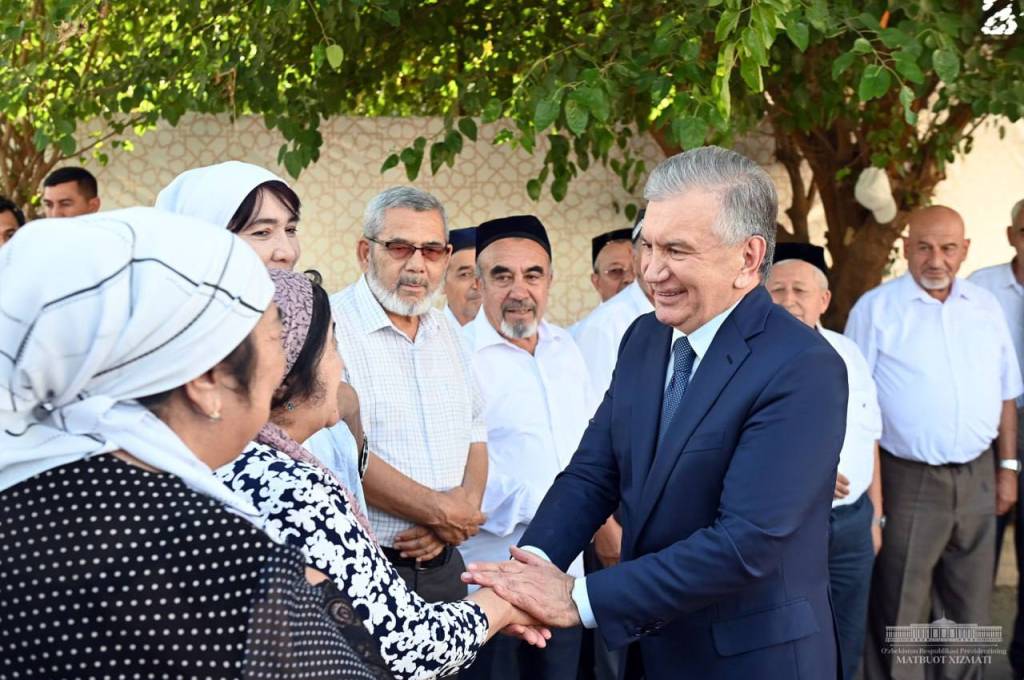 UzA