On August 2, President Shavkat Mirziyoyev inspected the operations of businesses in Angren Free Economic Zone.
The economic zone, established in 2012, has grown over the years. It currently encompasses the city of Angren, Akhangaran district, and part of Bekabad. There are now 76 enterprises in the zone, employing more than 11,000 people.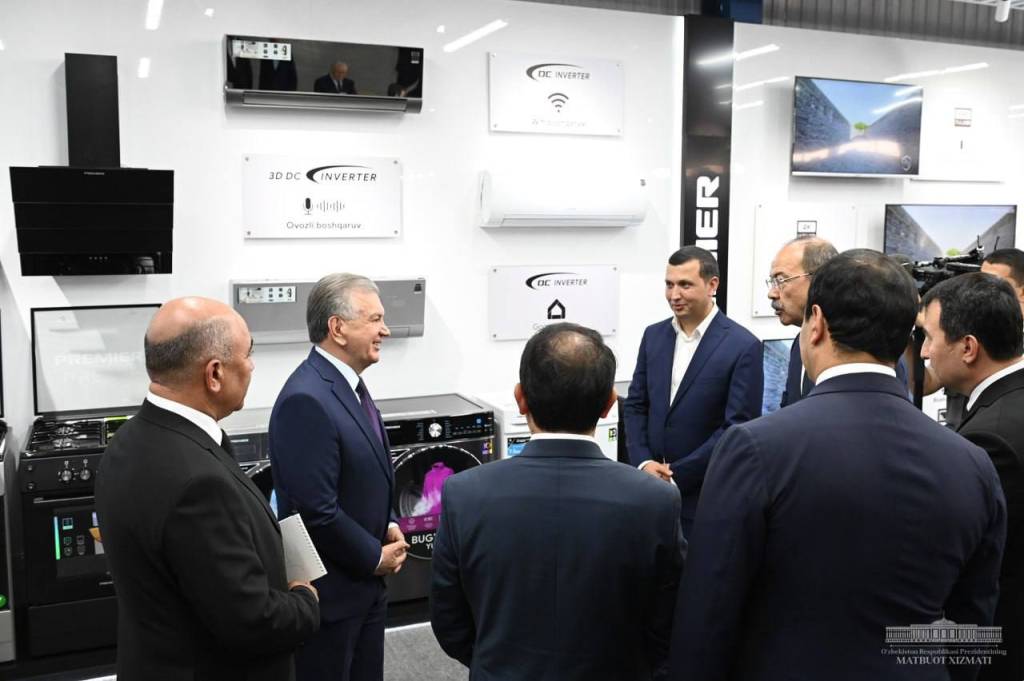 One of them is Premier Elektrotech LLC, a $23 million enterprise. Established in December 2019, the business can manufacture 100,000 washing machines and 200,000 refrigerators each year, and export products worth $1 million. 350 people work here.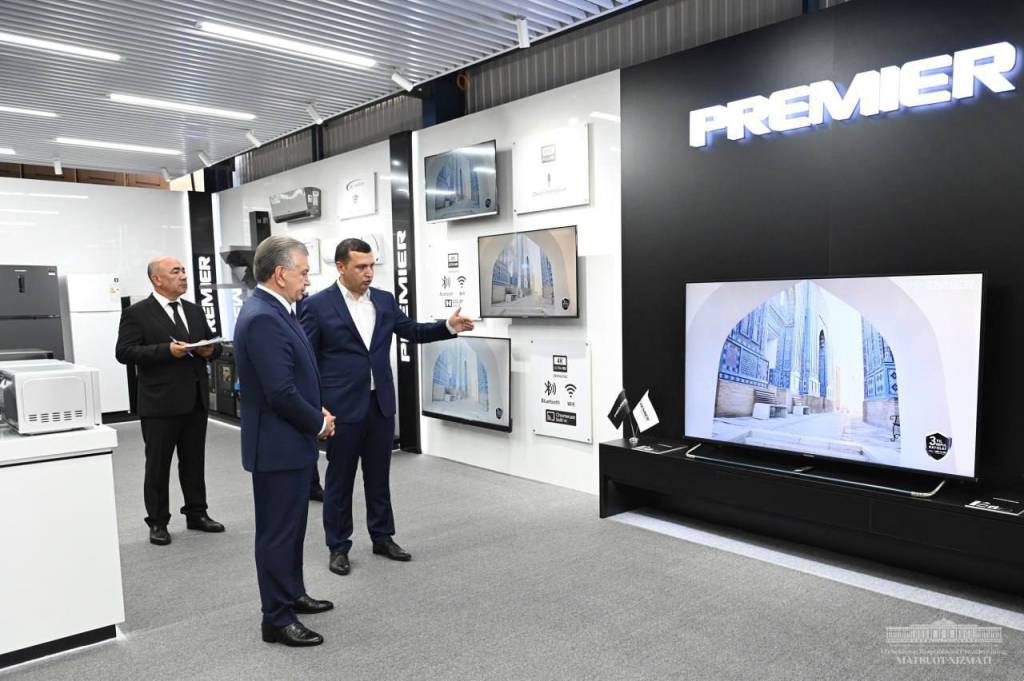 The first phase of the project has been finished. Expansion of production is in progress. The second stage will be completed in December this year, creating 450 jobs.
The company also produces other household appliances, including TVs and air conditioners. These competitive products are exported to the CIS countries.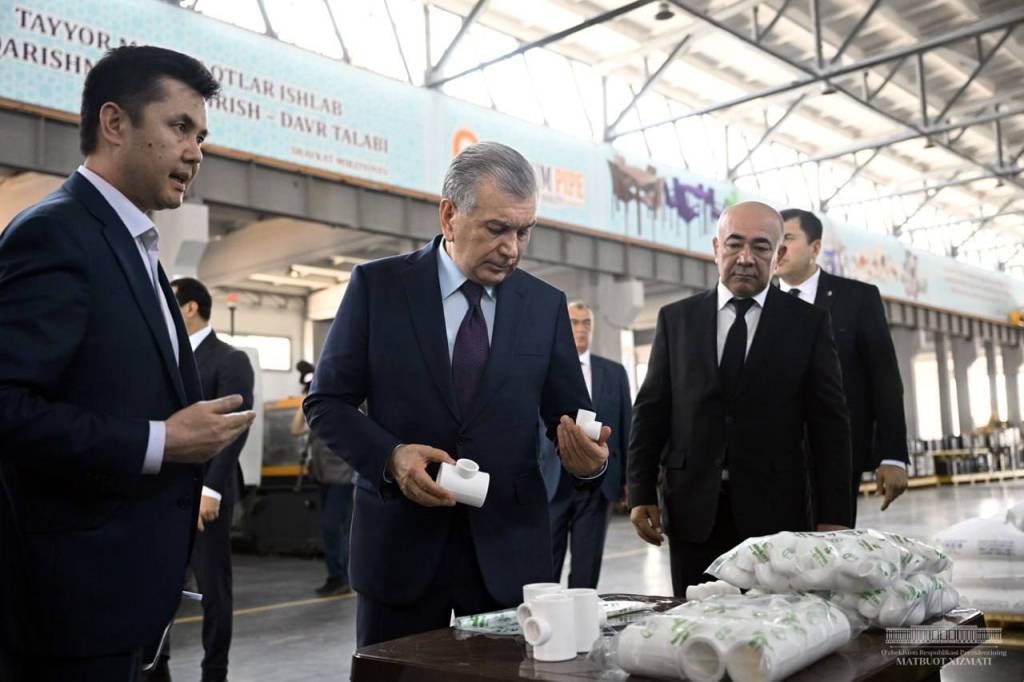 The Head of state remarked that Akhangaran has a ready-made industrial infrastructure, which is a great foundation for attracting foreign investment. He suggested organizing an electrotechnical industry zone to increase the number of such enterprises.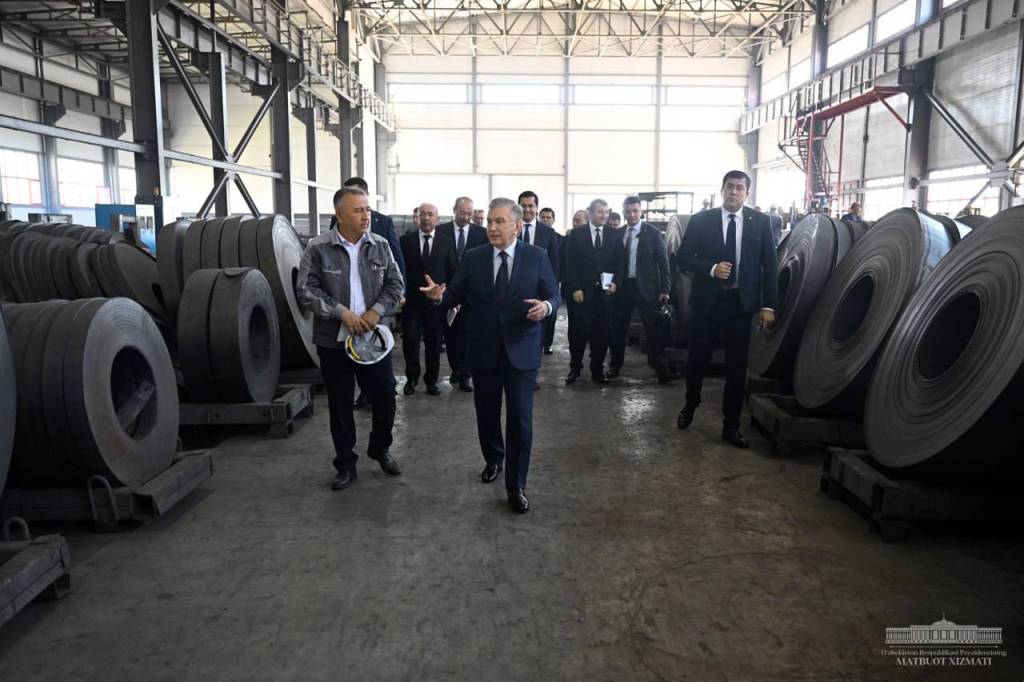 Five years ago, the Akhangaran Metal Pipe Plant site was a wasteland. In 2018, construction of an industrial complex began. Equipment for this project worth $49 million was imported from Turkey. Capacities for producing 205 thousand tons of metal products annually have been created, and 250 people have been employed. For 6 months of this year, almost $4 million worth of goods have been exported.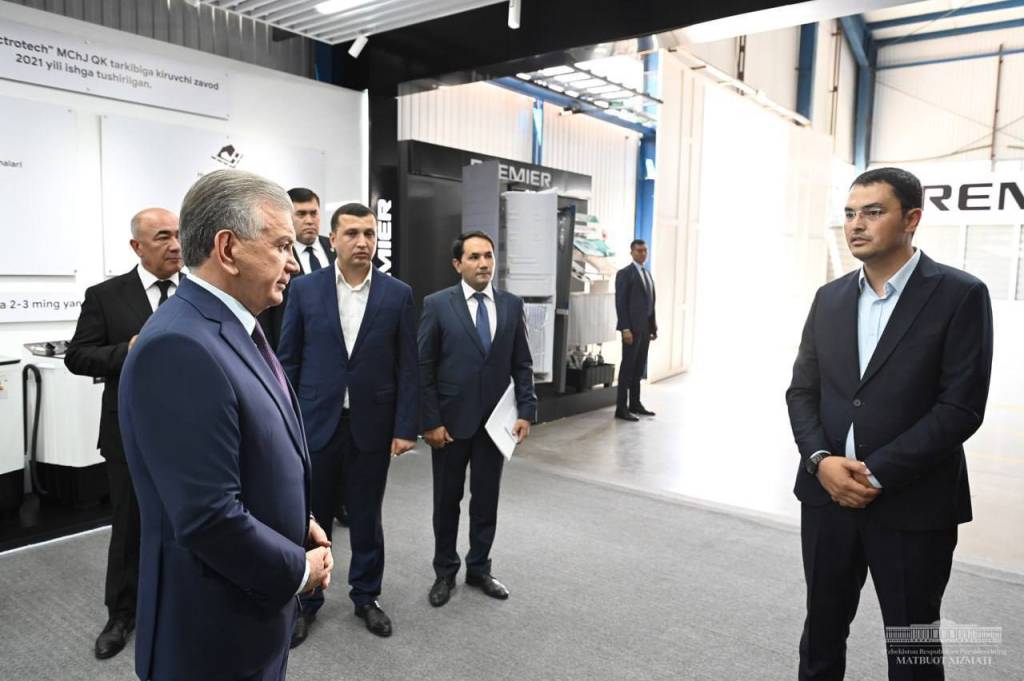 The Silk Plast Quality enterprise can produce 13 thousand tons of polymer pipes and fittings each year. 78 people are employed.
The Head of the state was presented with an exhibition of products manufactured in Angren Free Economic Zone. He gave instructions on developing new projects and increasing employment.
In the Free Economic Zone, 42 more projects have been launched, resulting in the creation of more than 5,000 jobs.
UzA